How to Select a Rotary Table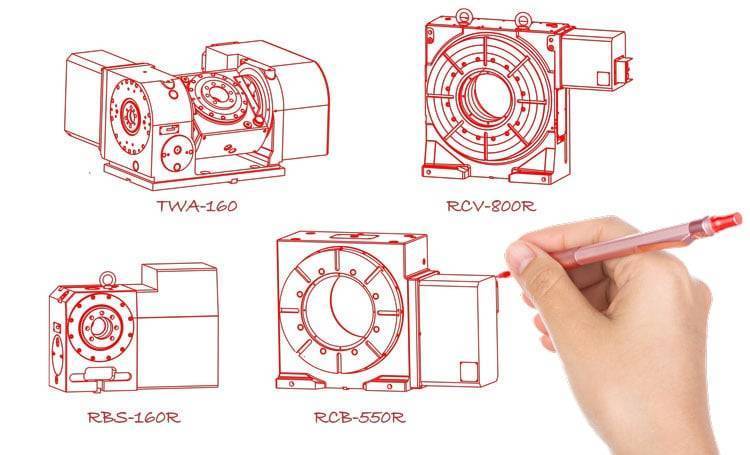 "What is a rotary table?" That's the very first question I asked when I started at Koma. There I was, 26 years old and as new and green to the industry as a rookie pitcher. A pitcher, mind you, who had never seen a game, let alone knew the rules or even how to play. It was daunting, to say the least. Throw some chucks, rotary joints and a few spindles in the mix and I very quickly felt in over my head. Luckily for me, I happened to be surrounded by a fantastic team of seasoned pros, all of whom were extremely patient and more than happy to show me the ropes.
It's that spirit of teaching and passing on knowledge that brings us to our first blog topic.
This week on Koma Source we're going to lay out the fundamentals of rotary tables. What are they? What do they do?
Defined as "a machine tool attachment that holds workpieces on a rotating axis" it's the rotary table's job to control and rotate the object being machined – which then enables the machinist to complete the piece without having to halt the machining process. This, in turn, increases production and allows end users to produce more products at an exponentially higher rate.
In translation: a rotary table equals speed.
Now, there are MANY different types of rotary tables – and I know what you're thinking – 'they all do the same thing in the end, right?' Yes and no. You can drive a Lamborghini just as you would drive a pick-up truck, but that doesn't mean you'd use it to haul 500 pounds of gravel across town.
So how do you know which rotary table is the best fit for you? Well, that depends on what you're hoping to get out of it.
There are multiple factors to consider when choosing a rotary table, such as the make and model of the machining center, size, and weight of the part, and most importantly the goal of the end user. Below we've put together a brief guide of some of the main types of rotary tables.
---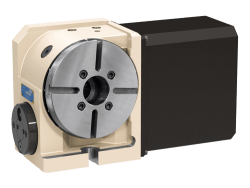 WORM DRIVE TABLE
This is a good starting table. Made with a standard design, the worm drive is applicable to most applications while still being highly economical.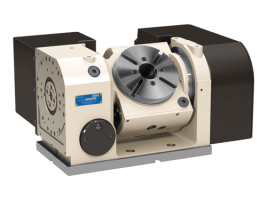 BALL DRIVE TABLE
Unlike the worm drive, these tables have zero backlash and maintenance, higher speed indexing, higher accuracy, and higher rigidity. Offset weight on a trunnion is a good application for this table.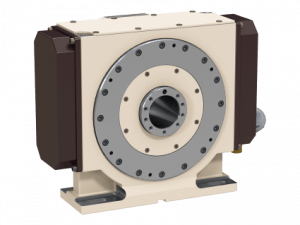 DIRECT DRIVE TABLE
With speeds up to 300 RPM this is our fastest turning table. Light duty, it has no mechanical reversal error.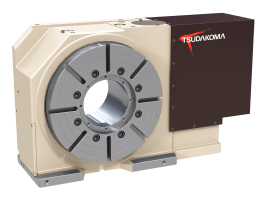 BIG BORE TABLE
As the name suggests this is our largest table. Built with a stronger worm wheel bearing and an oversized bore, this table can fit even the heftiest parts.